India has now opened its doors to outside Capital investment and the options to invest in India are very favorable for Indians classed as an NRI (Non-resident Indian). However as the Indian rupee is not as exchangeable as the British pound or US Dollar the options for foreign investors looking to deploy their capital investment into India has been limited.
A new breed of foreign Capital Investor has emerged, and this is a non-resident Indian now eligible to apply for an Overseas Citizen of India Visa which entitles people residing in the UK that can prove their Indian heritage via their Father, Grandfather, or even Indian spouse, to invest in India at the same terms as other Indian residents can.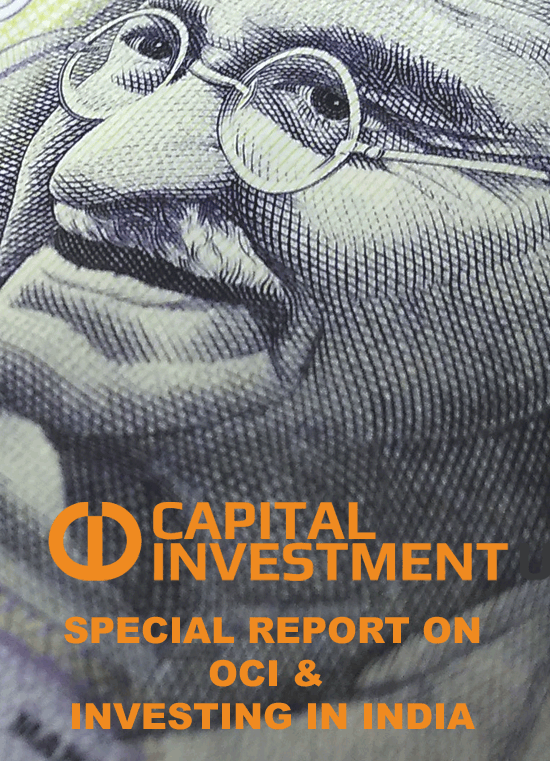 It is certainly a loop hole for UK residents to outperform the slow moving FTSE and supercharge their Capital Investments by investing into an emerging economy such as India. OCI card holders can then apply for a National Pension System (NPS) administered by the Pension Fund Regulatory and Development Authority (PFRDA) of India and interestingly the PFRDA has allowed Overseas Citizen of India (OCI) to enrol in the National Pension System of India at equal footing with Non-Resident Indians and OCI Visa holders are now able to open Tier I accounts.
This is a brand new ruling and OCI card holders were not allowed to open NPS accounts, however the rules have now changed in 2019.
Though the application process has been an issue for many NRI's worldwide, many consultants in the UK have assisted clients with their OCI applications and Reload OCI part of Reload Internet, based in Paddington London have taken the lead in simplifying the process of obtaining an OCI card via their OCI help service.
According to oci-help.com a well established help guide which has published every rule set forth by VFS Global and the Indian High Commission and an OCI Visa is described as follows:
OCI
The OCI stands for Overseas Citizenship of India, and it is not a card – it is an OCI booklet that has multi-entry life-long visa for India and does not have any limitations on the length of stay that an OCI holder can stay in India. This means that any and all capital investments that you may make in India are manageable as you are allowed to stay in India without restriction, without requiring a business visa. To open an business account you will require a PAN card and an Aadhar card, and an OCI card holder is instantly eligible for this.
This OCI also facilitates immigration clearance quicker in India and also using consular services.
The different terms used to describe an OCI Card are Registration Certificate or Overseas Citizenship of India.
The Wikipedia article explains in details what an OCI card is and also the VFS website for submitting an OCI application is long winded, and is exactly why Consultants like Reload OCI are able to demystify the application process.
OCI card benefits
Indian Visa (or an eVisa) can quickly be obtained but the OCI card has some added advantages:
An OCI card has a one-time application cost
An OCI Visa provides Multiple-entry, life-long Visa entry to visit India
OCI card holders have parity with National Indians in economic, financial, and education fields except in the capital investment acquisition of plantation and agricultural properties. This is an important consideration as land prices are booming in India.
OCI holders have no need to report to authorities for any length of stay in India
Disadvantages of an OCI Card
According to oci-help.com OCI card holders can not undertake any Missionary, mountaineering and research work in India.
Prior approval will be needed from the Ministry of Home Affairs in India if you are planning any of this on your trip to India.
Also, holding an OCI card doesn't mean that you are an Indian citizen, and you don't get you voting rights in India.
Who can apply for an OCI card? (OCI eligibility)
You can be granted Overseas Citizenship of India (OCI) status if you have migrated from India or married to an Indian or if your parent / grandparent were from India.
The OCI card may be given to young children of foreign nationality if they meet one of its criteria: parents or relatives either have Indian citizenship or are cardholders of OCI.
OCI Documents Required for an OCI Application
The formality of obtaining an OCI card can be fraught with difficulties. According to OCI-help.com this list is not exhaustive but will certainly be a framework.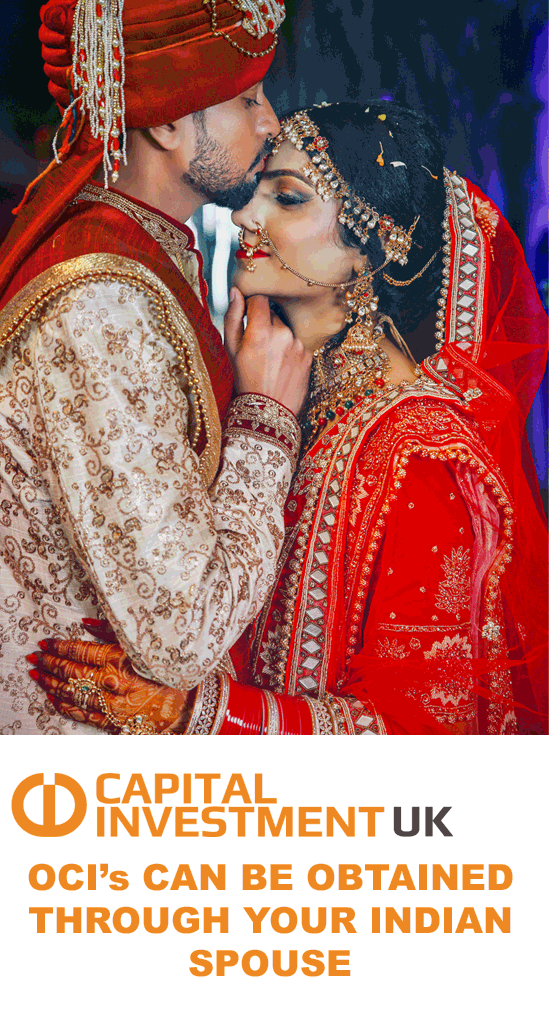 • VFS Application form that you can fill from this link.
• Signed Declaration Form
• 2 photographs 50mmx50mm, white background
• British Passport copy (valid for at least six months) – you need to carry the original passport as well for verification.
• Marriage certificate if you're married
• Naturalisation certificate (or relevant document for any other method (like Registration) used to obtain British Citizenship)
• Employee Letter
• If unemployed, you can provide proof of last employment along with bank statements for the current account.
• If you own a business in the UK, you can provide proof of Tax Returns submitted to HMRC along with Company incorporation documents. A letter from your accountant would suffice as well.
• Proof of Indian Origin
• If you were born in India, held an Indian passport and obtained foreign nationality after May 2010: Indian Passport Surrender Certificate or, Renunciation of Indian Citizenship Certificate (if you cannot produce the surrender certificate for any reason
The list is accurate in March 2020 however is constantly changing and is something that users must be vary of if they are intending to apply for an OCI card.
Capital investment and the economic outlet for India over the next 10 years
Make no mistake about this. India is growing fast.

oci-help.com
Mukesh Ambani, chairman of Reliance Industries Ltd. Has stated publicly that a $10 trillion economy by 2030 is inevitable and if that is so, India could become the second largest economy by 2030.
Bloomberg has stated that their base-case projections, GDP will grow from $2.7 trillion in 2019 to $8.4 trillion by 2030 amounting to an average annual growth of 8%.